Crowd Funding – Winner 2014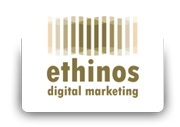 Shiva Keshavan, one of the athletes supported by Olympic Gold Quest (OGQ), was representing India at the Winter Olympics 2013 at Sochi. 'Send Shiva to Sochi' was an initiative to raise Rs10 lakhs to fund his participation.The campaign integrated all forms of digital marketing like social media, crowdsourcing, content marketing, infographics, email marketing, etc. to create awareness about Shiva's participation in the Winter Olympics of 2013 and raise Rs10 lakhs in donations to fund it. Ethinoscollaborated with Ketto, an organization that connects NGOs to donors, and used a crowdsourced funding model.
The campaign raised Rs 1,014,681 in 60 days and sent Shiva to Sochi with no government funding. This resulted in Times of India and other publications picking up the story, and reporting about the other two athletes who were not being funded either, which eventually led to the government funding the participation of those two athletes. The campaign achieved a total reach of 133722 active members; support and mention from celebrities like Abhishek Bachchan, Kunal Kapoor (co-founder of Ketto), HarshaBhogle; reached out to 1883 HNIs; reached 1,30,219 people on Facebook; generated 420 retweets and 138 favourites on Twitter and 1,062 clicks on the Ketto fundraiser link.
During three years of active service to the King of Bhutan to help the poorest of the poor, NimaTsheringwalked on foot to about 300 remote villages in Bhutan and listened to the unspoken and hidden stories of marginalized and vulnerable section of Bhutanese society. She conducted interviews with impoverished families and sought to understand their hardships to give voice to their concerns. She has been doing that for several years through her Facebook page which has over 5000 followers, mostly youth of Bhutan.
This enabled her to conduct a crowd funding campaign on Facebook to fund the education of a poor and vulnerable babysitter who topped her class but was on the verge of dropping out due to financial constraints. Within hours of starting her Facebook crowd funding project campaign, people started sharing the story of the "babysitter who topped the class," and it went viral with 334 shares reaching over 300,000 people. This was almost half the population of Bhutan, which is over 700,000. The campaigned helped Nima to successfully raise more than Rs 1 lakh in a couple of weeks enabling her to send the babysitter back to her school in the remote village of Nabji, Trongsa, in central Bhutan.
Crowd Funding – Special Mention 2014
:@tfcNepal is a completely voluntarily run not-for-profit loose network of Twitter users of Nepal that collects funds from people within the network to help social organizations such as orphanages, old-age homes, schools for HIV-positive people as well as other schools. The aim is to bring smiles on the faces of underprivileged people, especially children. The Twitter group's first fund raising project was in 2011 with a few dedicated youths. Since then the network has grown and has so far raised funds for 14 missions. In the first stage the group identifies needy organizations or individuals who are working to support deprived children from various backgrounds within Nepal.
It then estimates or obtains their requirements/demands and fulfill them by supplying the logistics support as the group does not provide cash support. For providing such support a fund is collected from people within the network and no donations are taken from external sources. On average the group has raised about Nepali Rs 50,000 for each mission. The maximum it has raised so far is NR 250,000 for Nepal BalMandirwhen the group organised an hour long public crowdfunding gathering in response to the news that the government orphanage in Kathmandu was lacking milk for children.