Winners 2014 : m-Education& Learning
Project Title : Sipsala
Organisation : Techsurge
Country : : Sri Lanka
Contact person: YasithKanchana Lokuge
Email: yasith1@gmail.com
Young children are now tech savvy and prefer to spend more time on mobile phones and computer in comparison to text books. Sipsala is an e-mobile educational application which focuses on children in primary and secondary schools in Sri Lanka. The app has text books from all subjects that students learn at school from grade one to eleven.
The unique selling property of the app is the fact that it is available in all important languages spoken in Sri Lanka namely- Sinhala, English and Tamil. As the app is also available offline it is very beneficial to students in rural India who can also use the application with no access to internet. As it is an educational application, the user Interfaces are designed considering colour psychology. While technology does have its downfalls, it has a number of advantages, the app is not only fun to use but also educational and can benefit kids learning, without them realizing or feeling pressured about it.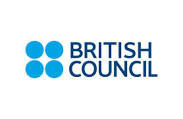 Project Title
: Jobseekers
Organisation : British Council India
Country : INDIA
Website: www.britishcouncil.in
Contact person: Amy Lightfoot
Email : amy.lightfoot@britishcouncil.org
Keeping in view that India is one of the youngest nations worldwide; jobseekers took an initiative to create a resource which aims at advancement of livelihood and employment opportunities for youngsters in India. Jobseekers is a mobile application where young people can benefit themselves through learning English for employability via mobile.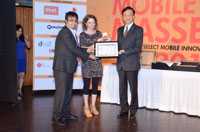 Through jobseekers one can improve their vocabulary, pronunciation and listening skills. It also assists its users in writing CVs and job applications and giving interviews. The learning is provided through a series of 90 animated video stories which follow four characters in their search for employment. The first unit of six input videos and a quiz is offered for free; with a pack of 12 additional units each of six videos and one quiz costing 90 rupees. The app is compatible with all Android operating systems and can be accessed on mobiles as well as tablets. It can also be downloaded onto any internet enabled phone or tablet as a set of videos via Airtel Classroom. So far, there are 10,000 to 50,000 installations of the app with an average rating of 4 on Google play.